Scarehouse Event
We would like to extend our thanks to Scott Simmons and all of the DAFE members who joined us for this event. Be sure to check the Winter 2011 edition of the Barrel O' Fun magazine for the event article. In the meantime, here are some photos of the event.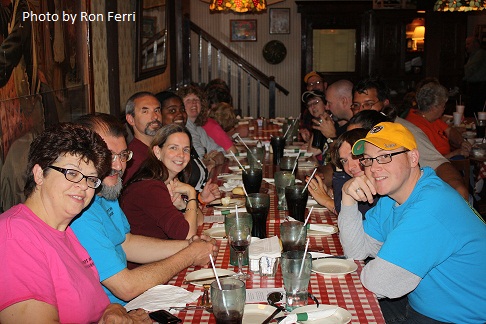 DAFE members enjoying a group dinner at the Spaghetti Warehouse before the Scarehouse event.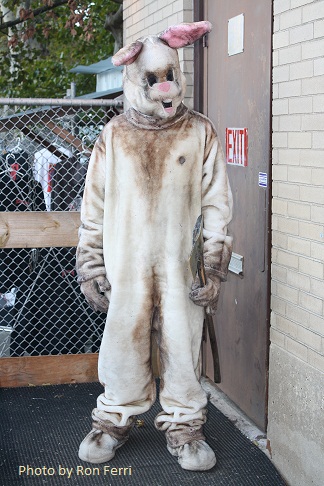 This scary rabbit joined us outside as we waited to enter the Scarehouse.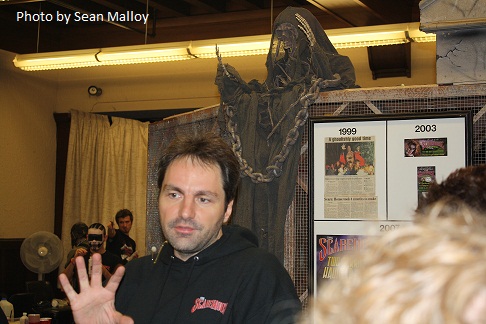 As part of the event, we got to spend some time behind the scenes as the actors get ready for their parts. Scott Simmons is describing the process.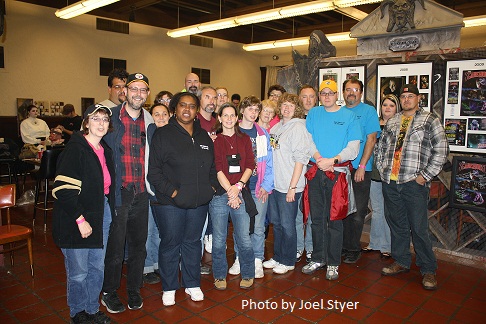 DAFE members posing for a group photo in the actor dressing room.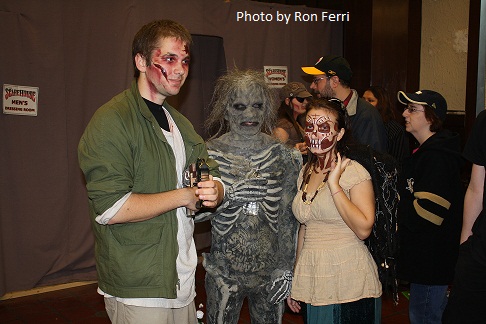 Some actors ready to begin the night.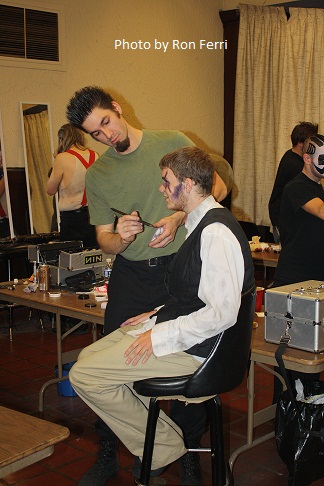 Actors getting prepped in the make-up area.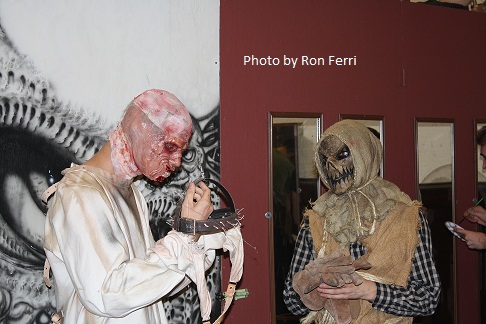 Additional actors dressed and ready for the night.