Frankenstein's Castle
Park: Indiana Beach
Type: Funhouse
Class: Haunted Walkthrough
Manufacturer:
Opened: Remodeled 2001/2001
Closed:

Awards:
Voted #1 favorite walkthrough by DAFE in 2006
Voted #2 favorite walkthrough by DAFE in 2003, 2004, 2005, 2007, & 2008

DAFE Article:
Notes: One of the largest and nicest haunted house walkthroughs at an amusement park in the US, this attraction received an extensive make over by Sally Corporation in 2000 and 2001. This park also hired Creative Visions to upgrade their elevator stunt.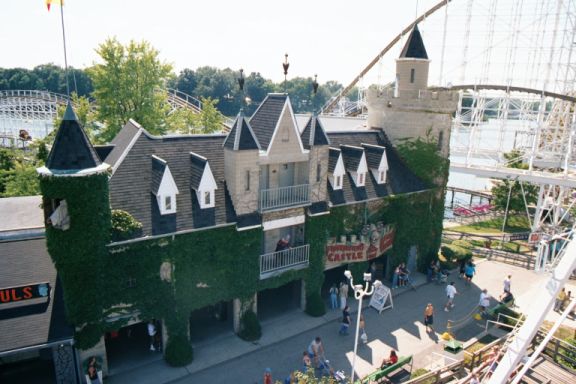 For corrections to this park information, or to send pictures, please email the webmaster.