Funhouse
Park: Jenkinsons Beach Boardwalk
Type: Funhouse
Class: Funhouse/Walkthrough
Manufacturer:
Opened:
Closed:

Awards:
Voted #4 favorite walkthrough attraction by DAFE in 2004, 2005, 2006, and 2007.
Voted #6 favorite walkthrough attraction by DAFE in 2008

DAFE Article: Click Here

Notes: Upon deciding to recreate the funhouse experience, Jenkinson's went to great pains to produce a fun and authentic attraction that still meets all modern standards. This walkthrough is quite long and takes place on two levels. While some of the old standby tricks could no longer be used, Jenkinson's innovated adding new features. Throughout the attraction are outstanding artwork and murals.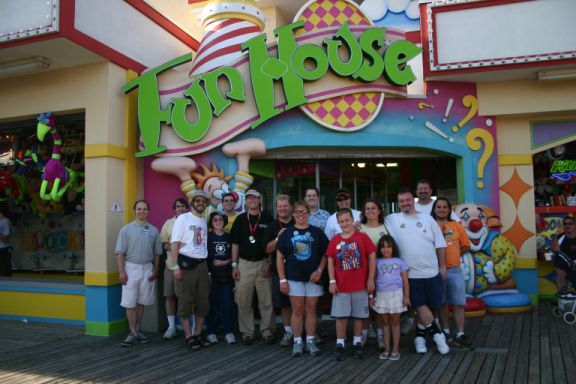 For corrections to this park information, or to send pictures, please email the webmaster.