Haunted House
Park: Camden Park
Type: Darkride
Class: Traditional Darkride (Gravity Pretzel)
Manufacturer:
Opened:
Closed:
Awards:
DAFE Article:

Notes: The Haunted House is one of two known gravity Pretzel darkrides still standing (the other is Devil's Den at Conneaut Lake Park in PA) and it is short but sweet. With a coaster-type chain lift and drop, this ride zips you through the darkness, speeding past the gags and back outside in under a minute, but the walls are close and the gags seem closer as you fly by. This ride is perfectly at home at a smaller park like Camden, and its rarity beckons enthusiasts to visit and ride. Camden is the only permanent park in West Virginia, but even if it's a little out of the way, the Haunted House, as well as the rest of the park is worth a visit.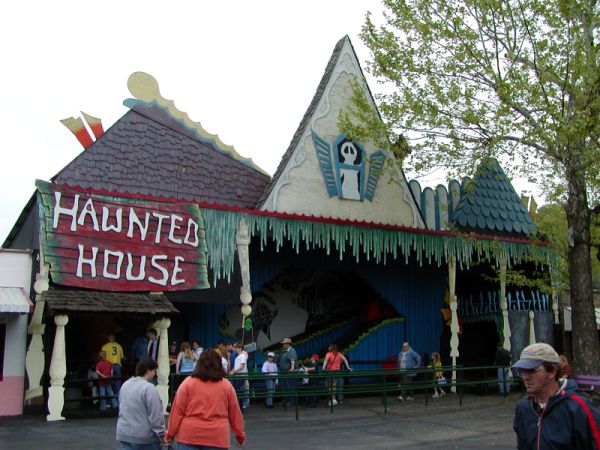 For corrections to this park information, or to send pictures, please email the webmaster.