Haunted Mansion
Park: Knoebels Amusement Resort
Type: Darkride
Class: Traditional Darkride
Manufacturer: Design by Kneobels / Pretzel mechanism
Opened: 1973
Closed:

Awards:
Voted #1 favorite darkride by DAFE in 2001, 2003, 2004, 2005, 2006, and 2007.
Voted favorite classic/traditional darkride by DAFE in 2001, 2003, 2004, 2005 and 2008.
Voted top darkride by the National Amusement Park Historical Association (NAPHA).

DAFE Article: Click Here

Notes: From the moment you enter the Haunted Mansion, you know you are in for a surprise or two. The ride is non-stop action from beginning to the end which makes it impossible to see it all in a single ride. This ride was built from new Pretzel parts as well as remains from two other dark rides that closed (Westview Park, and Rolling Green Park).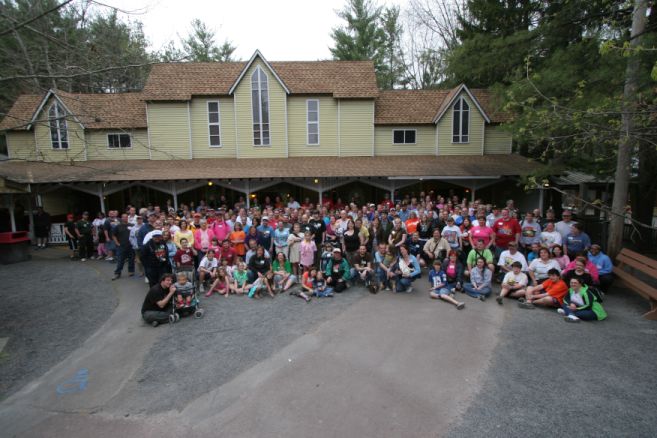 For corrections to this park information, or to send pictures, please email the webmaster.