Laffland
Park: Sylvan Beach Amusement Park
Type: Darkride
Class: Traditional Darkride (Pretzel)
Manufacturer:
Opened:
Closed:
Awards:
DAFE Article:

Notes: Entering Laffland is like going back in time to when the Pretzel Company was still producing their famous attractions. Many of the original stunts and noisemakers are intact and operating and the cars still have the Pretzel weights on the sides. Only now those pretzels have different colors. The park maticulously cares for Laffland and treasures it greatly.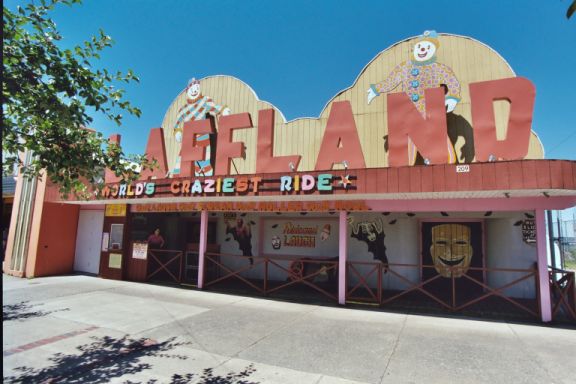 For corrections to this park information, or to send pictures, please email the webmaster.