Mystery Mine
Park: Dollywood
Type: Darkride
Class: Crossover Darkride
Manufacturer: Gerstlauer Elektro GmbH
Opened: 2007
Closed:
Awards:
DAFE Article:

Notes: Located in Dollywood's Timber Canyon area, Mystery Mine is themed as a long-abandoned coal mine with and eerie past. Mystery Mine utilizes a state-of-the-art show experience built on special effects, audio and lots of excitement.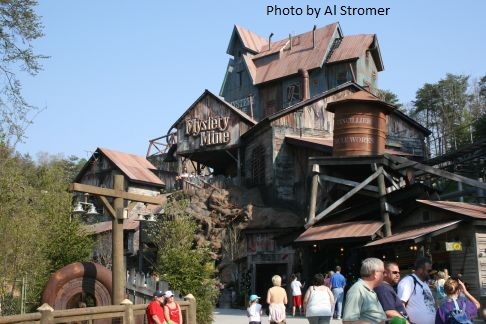 For corrections to this park information, or to send pictures, please email the webmaster.