Captain Cline's Pirate Adventure Ride
Park: Captain Cline's Pirate Adventure Ride
Type: Darkride
Class: Traditional Darkride
Manufacturer: Enchanted Castle Studios
Opened:
Closed:
Awards:
DAFE Article:

Notes: Yo ho, ho and a bottle of rum! Take a trip on this whacky, and sometimes scary, pirate adventure. Along your trip you will encounter a ship full of skeletons, giant shark that eats a pirate, an octopus that fights a pirate for a buried treasure and strangely enough, dinosaurs!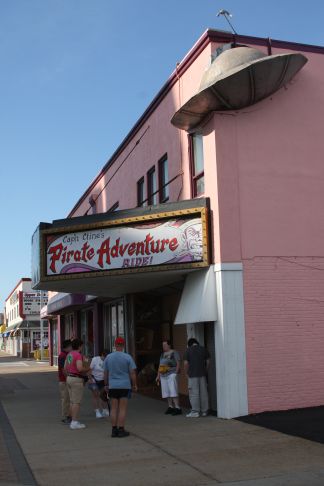 For corrections to this park information, or to send pictures, please email the webmaster.