Pirate's Cove
Park: Waldameer Park
Type: Funhouse
Class: Funhouse/Walkthrough
Manufacturer: Bill Tracey
Opened: 1972
Closed:

Awards:
Voted #3 favorite walkthrough by DAFE in 2003, 2004, 2005, 2006, 2007, and 2008.

DAFE Article:

Notes: One of two known Tracey walkthrough attractions, this is one of two Tracey attractions at the park. The walkthrough is basically the same today as it was when it was built in 1972.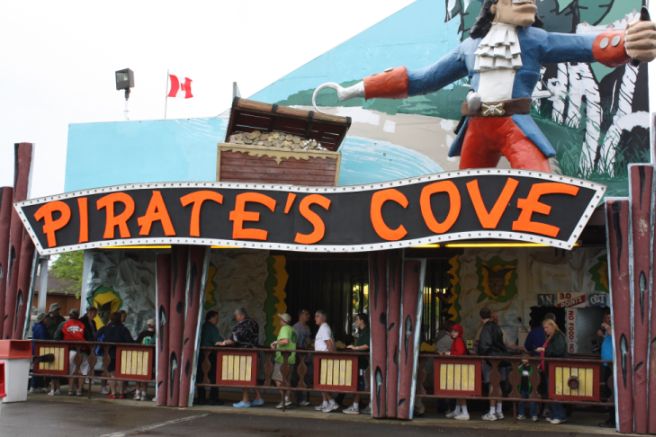 For corrections to this park information, or to send pictures, please email the webmaster.