The Pirates of Wildwood
Park: Morey's Piers - Mariner's Landing
Type: Water
Class: Water Darkride
Manufacturer:
Opened:
Closed:
Awards:
DAFE Article:

Notes: Previously known as the Dark River, this indoor water boat ride was refurbished by Dark Rider/Halloween Productions for the 2004 season as a 3-D attraction. Beware, the pirates are starting to pillage the boardwalk!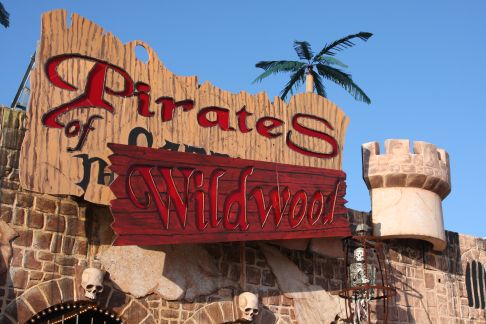 For corrections to this park information, or to send pictures, please email the webmaster.