You may join or renew your DAFE membership online. Simply click the Join DAFE navigation button to the left!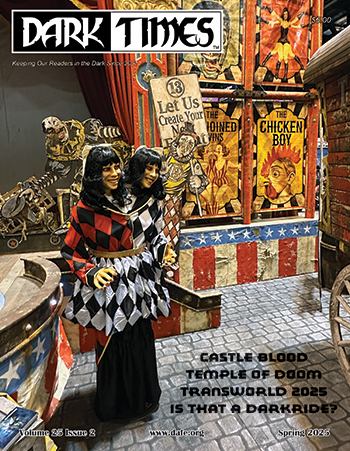 On The Cover- One of the late, great Jersey shore haunted houses, Castle Dracula and the Dungeon Boat Ride.
In This Edition:
News & Rumors
Michigan Hauntfest
The Last "Dark Ride"
London Bridge Experience
Castle Dracula of Wildwood
Behind the Silver Scream
Patents From The Past
DAFE Pursuit


Would you like to receive your own copy of Dark Times? Click here...